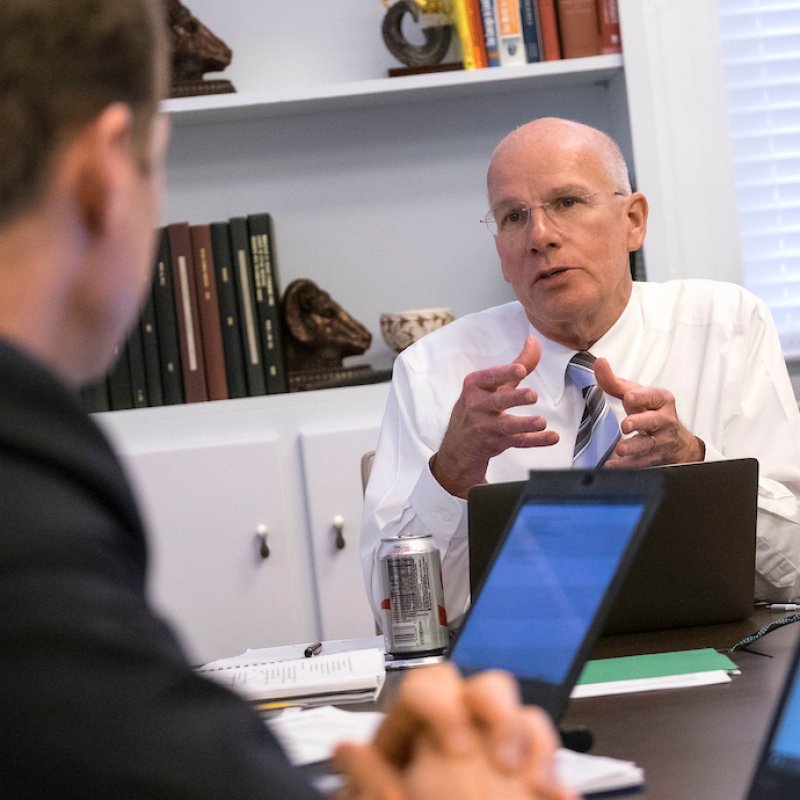 Robert A. Blouin, Executive Vice Chancellor and Provost
Bob Blouin is the Executive Vice Chancellor and Provost of the University of North Carolina at Chapel Hill. The Provost is the Chief Operating Officer of the University and plays a central role leading critically important pan-university initiatives.
In addition to overseeing the University's budget and planning operations, Blouin works alongside Chancellor Kevin Guskiewicz toward implementing The Blueprint for Next, Carolina's first-ever strategic framework, an initiative that will guide university growth over the next decade.
READ MORE