UNC Global
UNC and USFQ Reaffirm Commitment to Partnership and Engagement in Galápagos
The Galapagos Science Center is the only university research center in the Galápagos and provides a unique platform for UNC faculty and students to conduct research and study within a cherished UNESCO World Heritage Site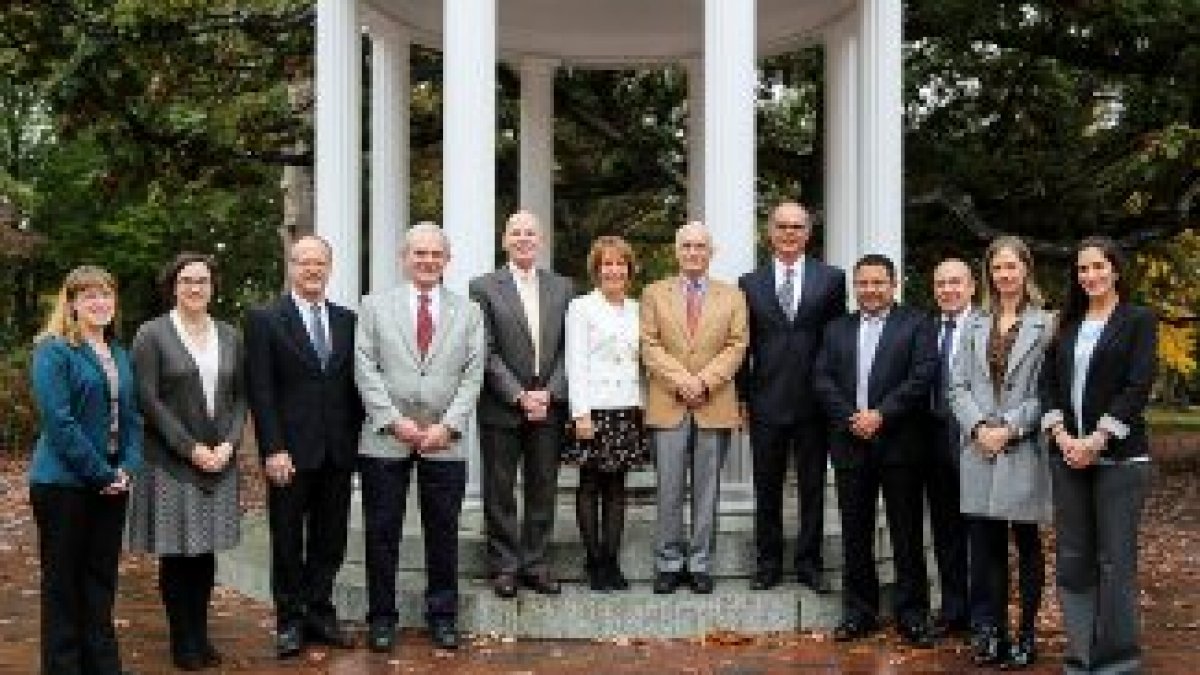 President Carlos Montúfar of the Universidad San Francisco de Quito in Ecuador visited UNC-Chapel Hill from Nov. 6 to 8, 2017 to join Chancellor Carol L. Folt in reaffirming their commitment to the UNC-USFQ partnership and to the institutions' collaborative activities in the Galápagos Islands.
At a ceremony on Nov. 8, Folt and Montúfar signed an agreement to commit continued support and funding for the Galápagos Science Center (GSC), operated jointly by the universities on San Cristóbal Island in Ecuador. In addition, the two leaders executed a Letter of Intent with the Ecuadorian Ministry of Environment and the Galápagos National Park to explore collaboration on a bio-specimen bank for biological material collected from the Galápagos Islands.
The GSC is the only university research center in the Galápagos and provides a unique platform for UNC faculty and students to conduct research and study within a cherished UNESCO World Heritage Site. Stephen J. Walsh, Lyle V. Jones Distinguished Professor of Geography at UNC, and Carlos Mena, professor in the College of Biological and Environmental Sciences at USFQ, direct the GSC and lead the joint Galápagos Initiative.
During the visit, Montúfar was accompanied by Mena, along with Diego Quiroga, dean of research and external affairs; Claudia Tobar, director of the Institute of Teaching and Learning; and Alexandra Velasco, director of the Office of International Programs.